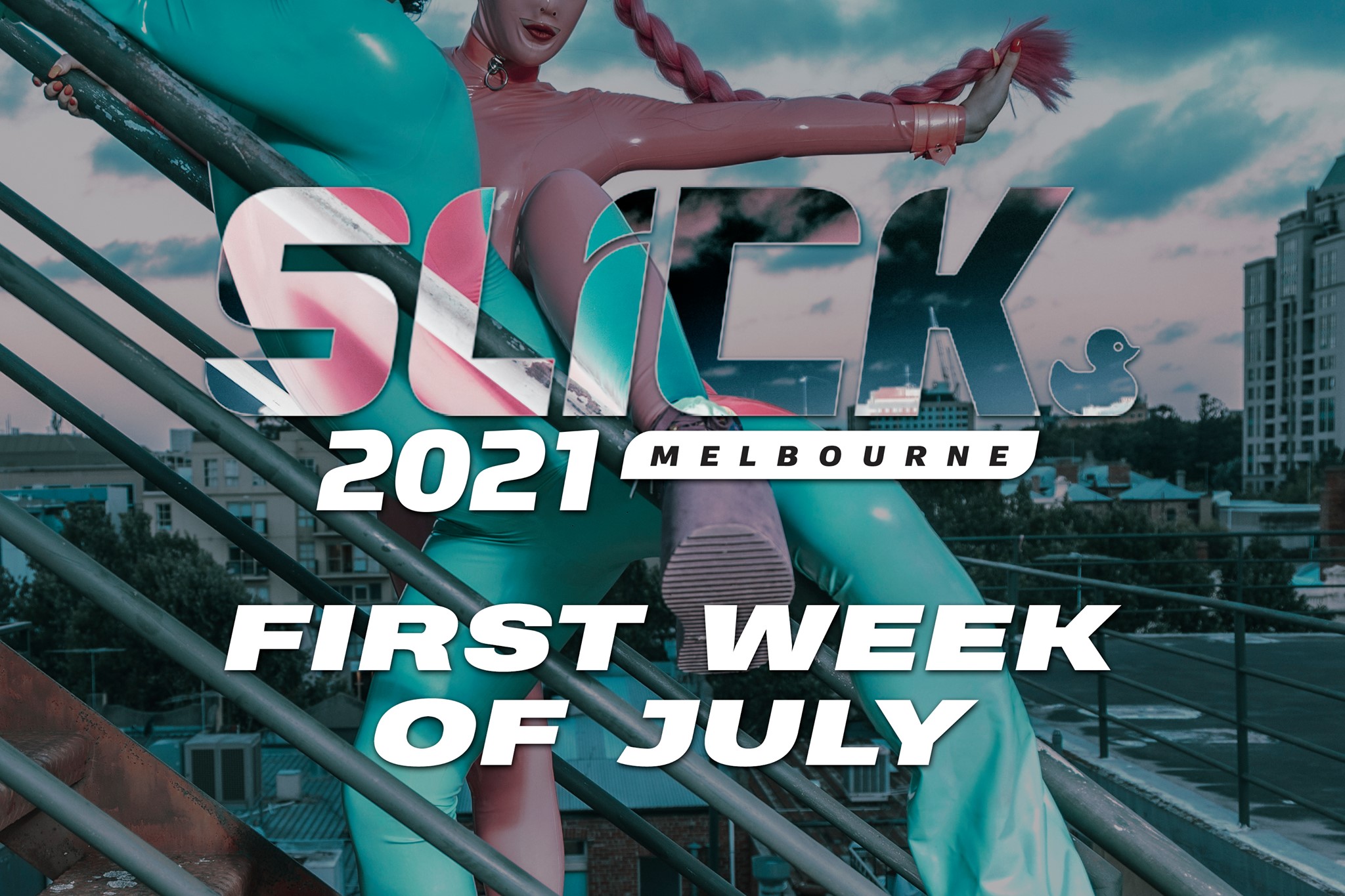 Sunday Slick Out – Slick 2021
SUNDAY SLICK OUT Hey there Welcome to Slick, Thank you so much for attending Australia's Shiniest week, you're in for a real treat! Now made… more
SUNDAY SLICK OUT
Hey there Welcome to Slick,
Thank you so much for attending Australia's Shiniest week, you're in for a real treat! Now made even more amazing as all events are now gender inclusive.
What better way to see the weekend out with a camp Sunday session drinks with you rubbery friends, Where you can dance or relax to the tunes of DJ AnVi.
"Watch this space with more detail of venue to follow soon"
INFORMATION
DATE: Sunday 4th July
TIME: 3:00pm – 6:00pm
VENUE: TBC
TICKETING: FREE EVENT
PARKING: TBC
ACCESS: TBC
DRESS CODE:
There is no Strict dress code for the event but Latex, Neoprene, Leather, Uniform (no swastikas or police badges), Fantasy & fetish is encouraged. If you're wearing spikes, please be very careful around people in rubber.
CHANGING AREA AND CLOAK:
There is no Cloak for this event.
CONSENT:
Consent is mandatory!
A person's outfit does not give consent.
Keep your hands to yourself.
Always ask before touching someone else.
Respect a person's right to say no.
Be kind.
Respect others.
Respect your surroundings.
Have fun.
"Melbourne Rubber acknowledges the traditional owners of Country across Australia and pays respect to Elders past, present and emerging and to the ongoing living culture of Aboriginal people. Melbourne Rubber acknowledges that sovereignty was never ceded"