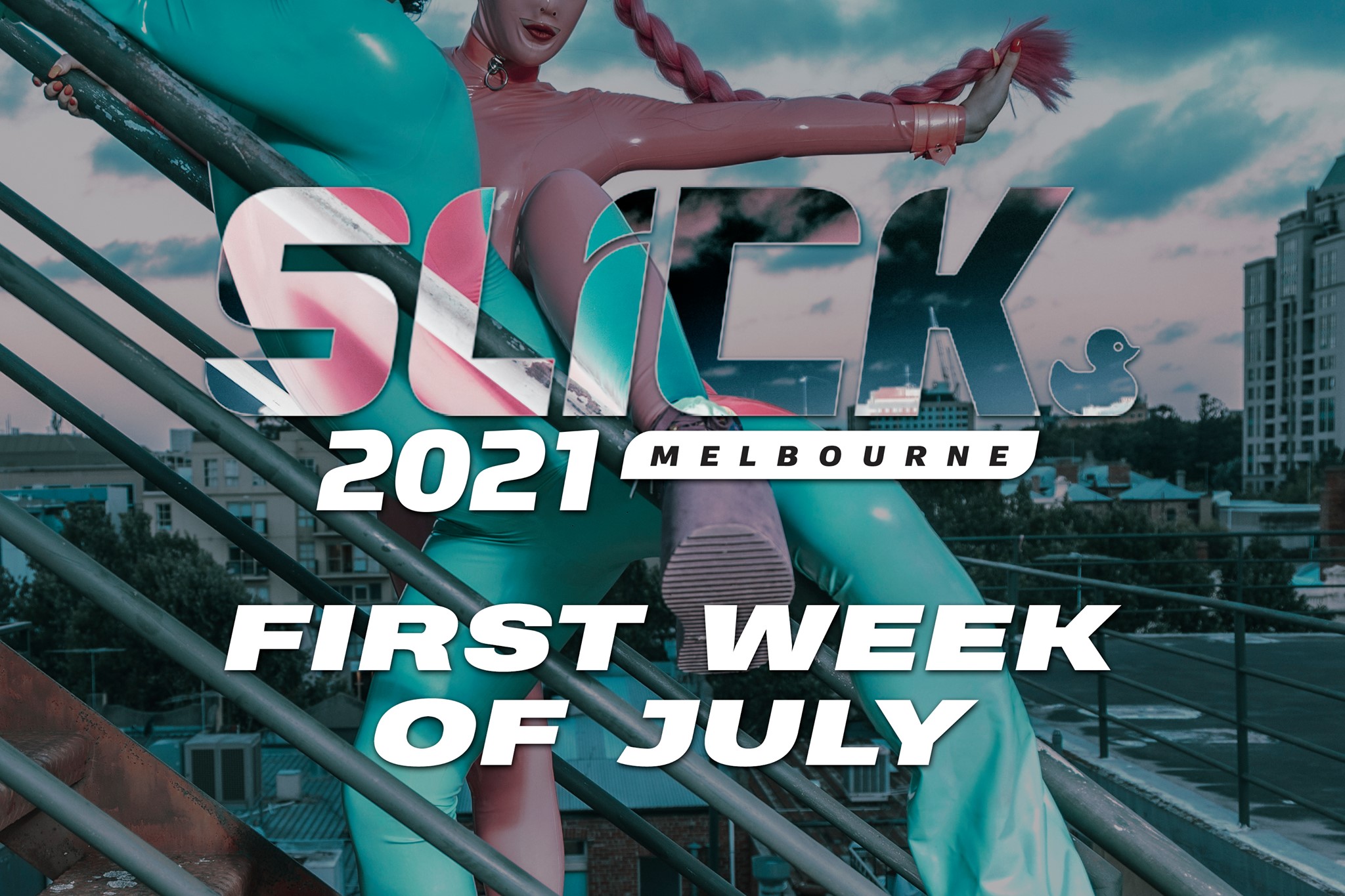 TICKETING: ** Link to be Released Soon ** PARKING: There is limited paid parking around the venue and on backstreets. There are also Collingwood… more
TICKETING: ** Link to be Released Soon **
PARKING:
There is limited paid parking around the venue and on backstreets. There are also Collingwood Train Station (Hurstbridge / South Morang line).within 200mtr from the Venue.
ACCESS:
The Laird hotel is Wheelchair friendly, If there are any special needs or requirements please email any questions to melbournerubber@gmail.com
ENTRY:
All Laird events require a colour coded Wristband for entry, this event requires RED "Slick 2021" wristband.
Please ensure you bring your physical Wristband which you have picked up from the Eagle Leather store before the night begins.
WRISTBAND PICKUP:
If you haven't collected them already, don't forget YOUR WRISTBANDS MUST BE COLLECTED FROM EAGLE LEATHER (80 Hoddle Street, Abbotsford, Victoria 3067) before the events you Attend.
Eagle Leather is located less than 2 minutes walk from The laird and open 10am-10pm Wednesday, Thursday, Friday and Saturday.
DRESS CODE:
Strict dress code for the event - Latex, Neoprene, Leather, Uniform (no swastikas or police badges), Fantasy & fetish.
If you're wearing spikes, please be very careful around people in rubber.
Strictly no casual clothing, denim or streetwear. Contact us if unsure via melbournerubber@gmail.com
Our door crew reserves the right to reject anyone who does not meet these requirements.
CHANGING AREA AND CLOAK:
Cloak will be available for this event and there are gender neutral toilets for you to change into your shiny outfits and fe3tish gear.
Also there is a designated Lux Slick Station for shiny up your outfit, Please make sure all polishing is done in that area.
CONSENT:
Consent is mandatory! - A person's outfit does not give consent. - Keep your hands to yourself. - Always ask before touching someone else. - Respect a person's right to say no. - Be kind. - Respect others. - Respect your surroundings. - Have fun.
"Melbourne Rubber acknowledges the traditional owners of Country across Australia and pays respect to Elders past, present and emerging and to the ongoing living culture of Aboriginal people. Melbourne Rubber acknowledges that sovereignty was never ceded"